Top 3 reasons for choosing organic cotton for Komfi Baby clothes
Super Soft & Breathable

Organic cotton is much softer than regular cotton because of the more natural way it is harvested. It feels great on our skin and great on baby when we snuggle them!

Hypoallergenic

Those with sensitive skin won't experience rashes or itching when wearing organic cotton because it is grown organically with no harmful pesticides or fertilizer.

Durable

Organic cotton is handpicked so the fibers are longer and stronger. Regular cotton harvesting uses machinery that can be rough, so the fibers often end up shorter and weaker.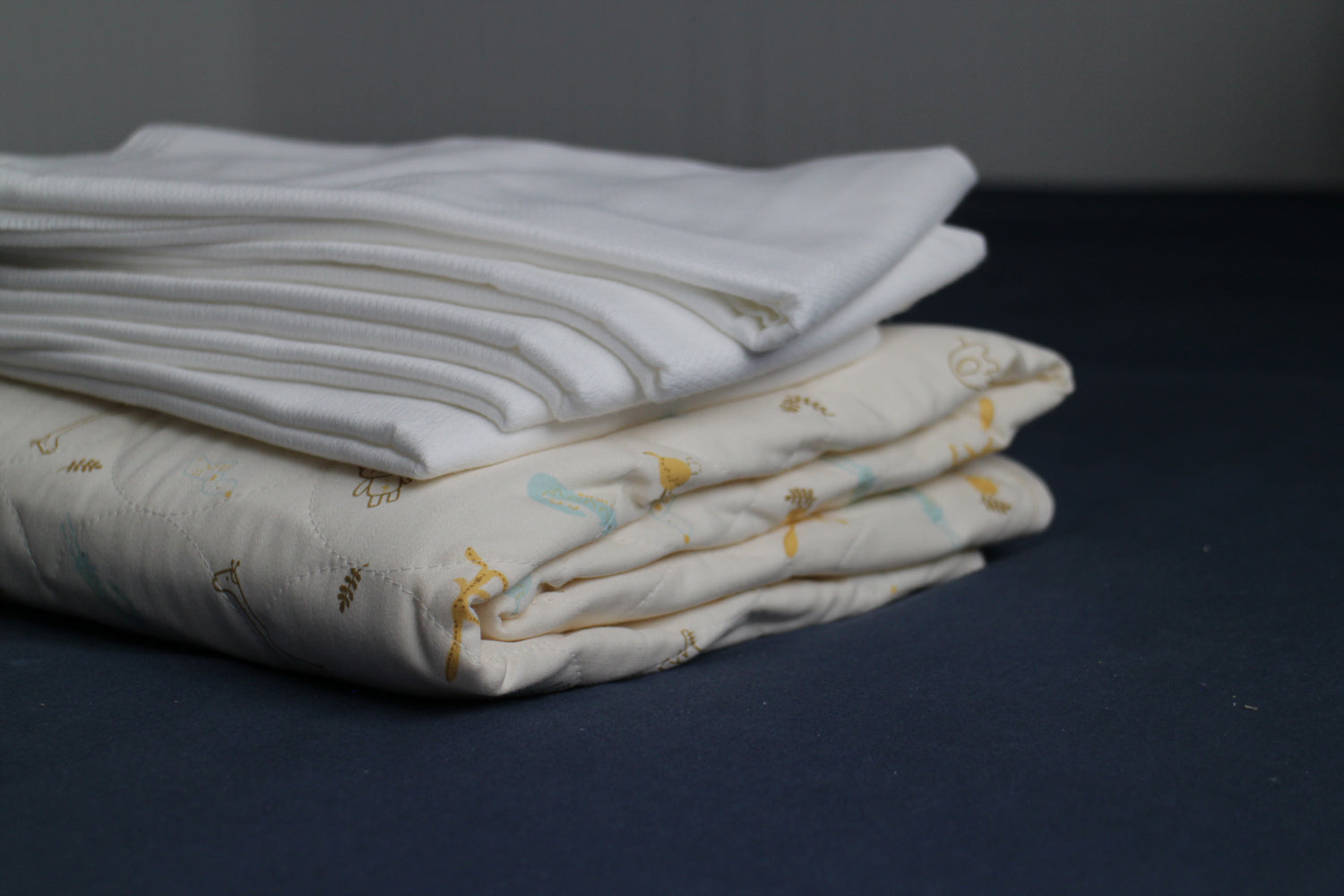 Bamboo Tops & Diapers
Bamboo is harvested from bamboo trees. It is extremely soft, regulates temperature well and is very breathable. It is resistant to wrinkles and pilling. Bamboo material is hypoallergenic, which is great for those with sensitive skin.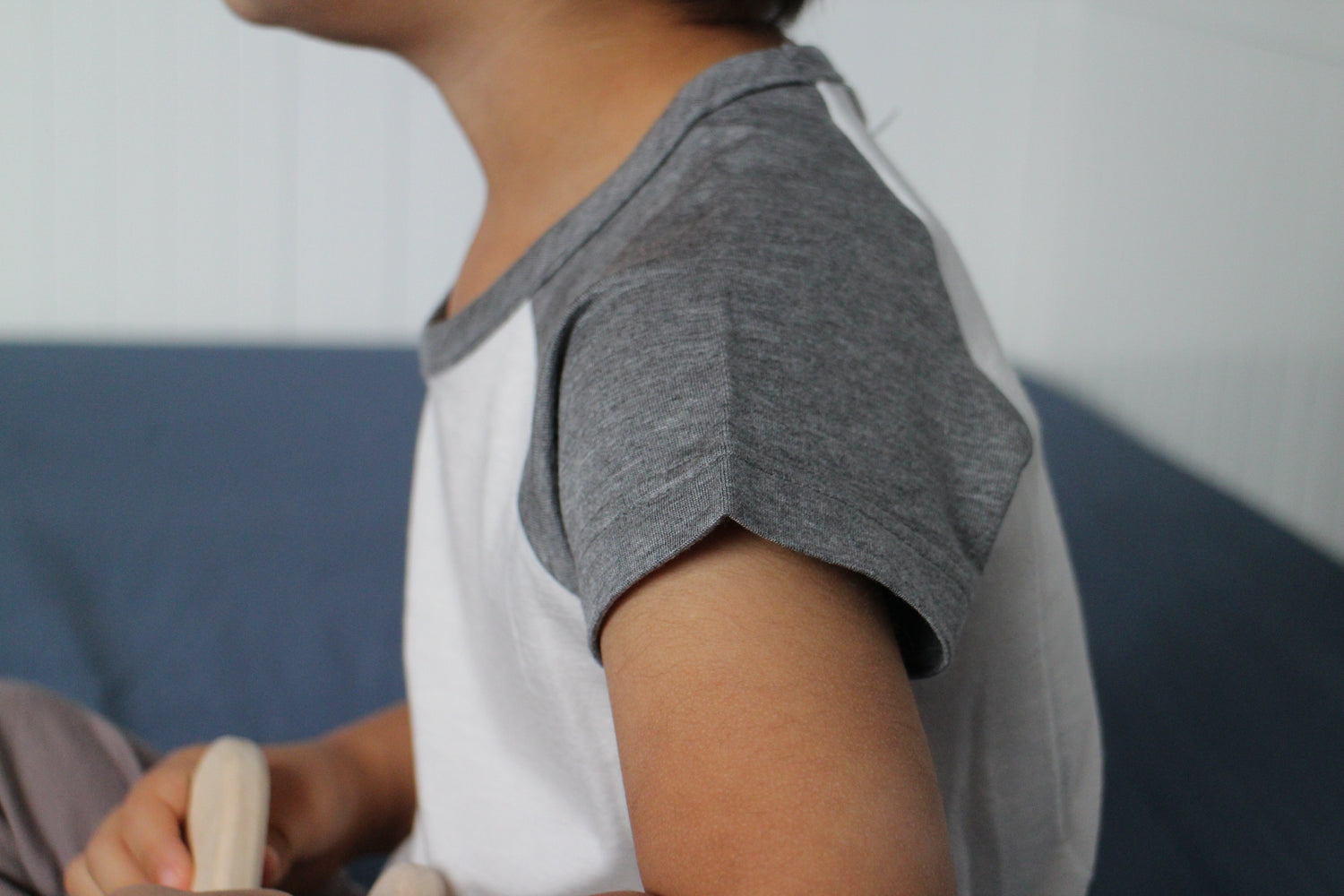 Tencel Tops
Tencel fibers come from the pulp from beech, birch, eucalyptus and spruce trees. It is incredibly soft, strong, long lasting and extremely breathable. Tencel is amazing for keeping cool in the summer heat.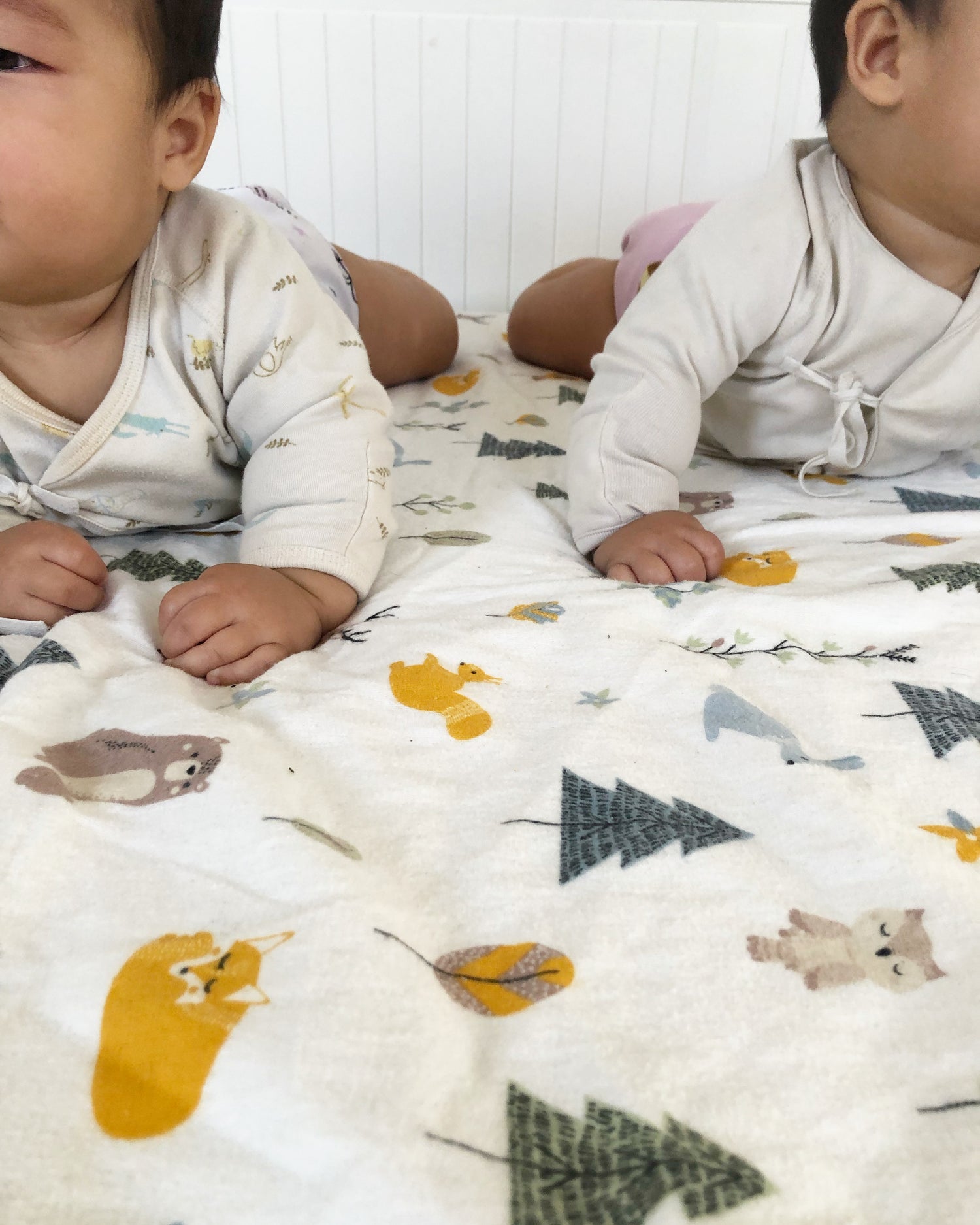 Jeogoris
Jeogoris are wrap style shirts that fasten on the side. They are traditional in Korea, where most of our products are made. They are our go-to top for newborn to 12 months as they allow for easy dressing. They are adjustable, stretchy and long to keep bellies covered. Tags are also placed on the outside to avoid any irritation.
Komfi Baby Potty Leggings

• Fitted legs

• Wide opening in back

• Works great with most diapers

• Easy pottying and diapering

• Great for all ages

(image view is baby on belly showing wider opening in back)

Common Split Pant Design

• Loose legs

• Crotch comes together when legs are together

• Looks the same on front and back

• Best for commando use

• Best for mobile babies or diaper free time

(image view is baby on back with a pair of underwear on for photo purposes)